Used Car Parts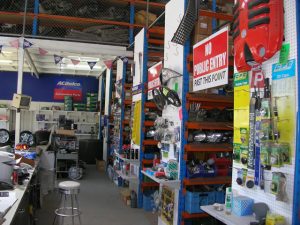 Corio Auto Parts is number 1 auto wrecker and used car parts seller in Geelong! We assure our customers get top notch service. We have been in the industry since 1976 and have experience in removing the old, used, scrap, damaged cars from your property in Geelong.
Corio Auto Parts is proud to help thousands of customers make easy cash by getting rid of their clunker. We try to make selling cars a pleasant experience for you by treating you with dignity, respect, and fairness. We offer top dollar for your cars on the spot because we do not consider your car just as a piece of metal! We make use of each and every car part and accessory and recycle them to resell them it in the market at lower prices. We make sure you save the most cash from us without any hassle when you want to purchase a used car part from our collection.
Corio Auto Parts boasts Geelong's largest range of Wrecking
Vehicles, with 6 acres of wrecking yard.
Corio Auto Parts is the largest quality auto parts recycling group in Geelong, with an inventory of million used parts for a range of passenger cars, 4×4's and commercial vehicles. Whether you are in need of local wreckers, our members are located throughout Geelong to get the parts you want to the place you need them quickly and easily. You can be sure of the fact that every used car part we supply is properly dismantled, cleaned and tested before it is ready for purchase.
Our Vision:
Corio Auto Parts has the vision to improve the perception of the car dismantling industry and to maintain a reputation for quality, guaranteed, recycled parts. With service beyond all expectations, we have become the name behind quality parts and the very best supplier of Recycled Auto Parts.
Why Choose Us?
We also proudly offer a 3, 6 or 12-month warranty on all used parts because each part is assessed for its quality. You get a 'No fuss' money back guarantee! It does not get any better than that when purchasing used parts from Corio Auto Parts Geelong. At Corio Auto Parts we pride ourselves on our used parts warranty, great customer service, parts knowledge and fast delivery service to supply you. We have a range of used car parts from top manufacturers including Ford, Holden, Mazda, Toyota, Nissan, Mitsubishi, Subaru and more. We offer quality used car parts recycled for you, as good as new.
How to Buy Used Car Parts in Geelong?
Use our online 'find a part' system to search through our entire inventory.
Find the used parts you need. Using our computerised inventory systems, the used car/four
wheel drive/commercial car parts that you are looking for can be located quickly and easily.
If you do not want to search online, you can call our customer care representative at (03)
5278 8588 and ask for the availability of the used car part you need.
Our Range of Used Car Parts:
As one of the premier auto wreckers in Geelong, Corio Auto Parts offers a comprehensive
the range of parts for all makes and models. Here are some of the cars we disassemble:
Ford
Holden (GMH)
Mitsubishi
Rusted Cars
 Toyota
Nissan
Passenger cars
4 wheel drives (4WD's)
Light commercial vehicles.
Contact Us:
Corio Auto Parts has been delivering outstanding parts solutions for over 40 years. We are
known for our speedy shipping and excellent on-site service other than our wide selection of
items. You can expect to receive your order in the shortest possible time.